Cultivating Connections
The inaugural APPEL Cultivating Connections event will be taking place this October the 9th at 7pm.
Students from all three Schools of Pharmacy in Ireland and APPEL placement providers are invited to join us in Dublin to meet with each other, build relationships, and develop professional networks.
Registration is now closed. We look forward to seeing everyone who has signed up on the night!
Getting there
Based in Cork? We have a complimentary bus for students and any placement providers that would like to travel up to Dublin for the event. The bus will leave from UCC and bring everyone back there after the event.
Contact ops@appel.ie to reserve a seat on the bus!
Showcase your organisation
At our Career Compassing Counters students will have the opportunity to engage with placement providers to learn more about their organisations as a placement provider and, into the future, as potential employers.
Call us on 01 402 2758 to learn more about reserving a counter for your organisation.
Special guest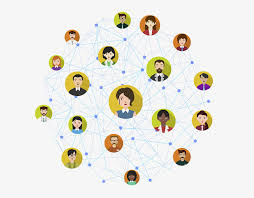 APPEL is pleased to confirm that Caitlín O'Connor of Acceleration Performance will be facilitating a dynamic networking seminar for all attendees.
Caitlín is widely acknowledged as one of the leading experts in networking in Ireland and is looking forward to helping us all to enhance our professional networks.
You can read more about Accelerating Performance here.